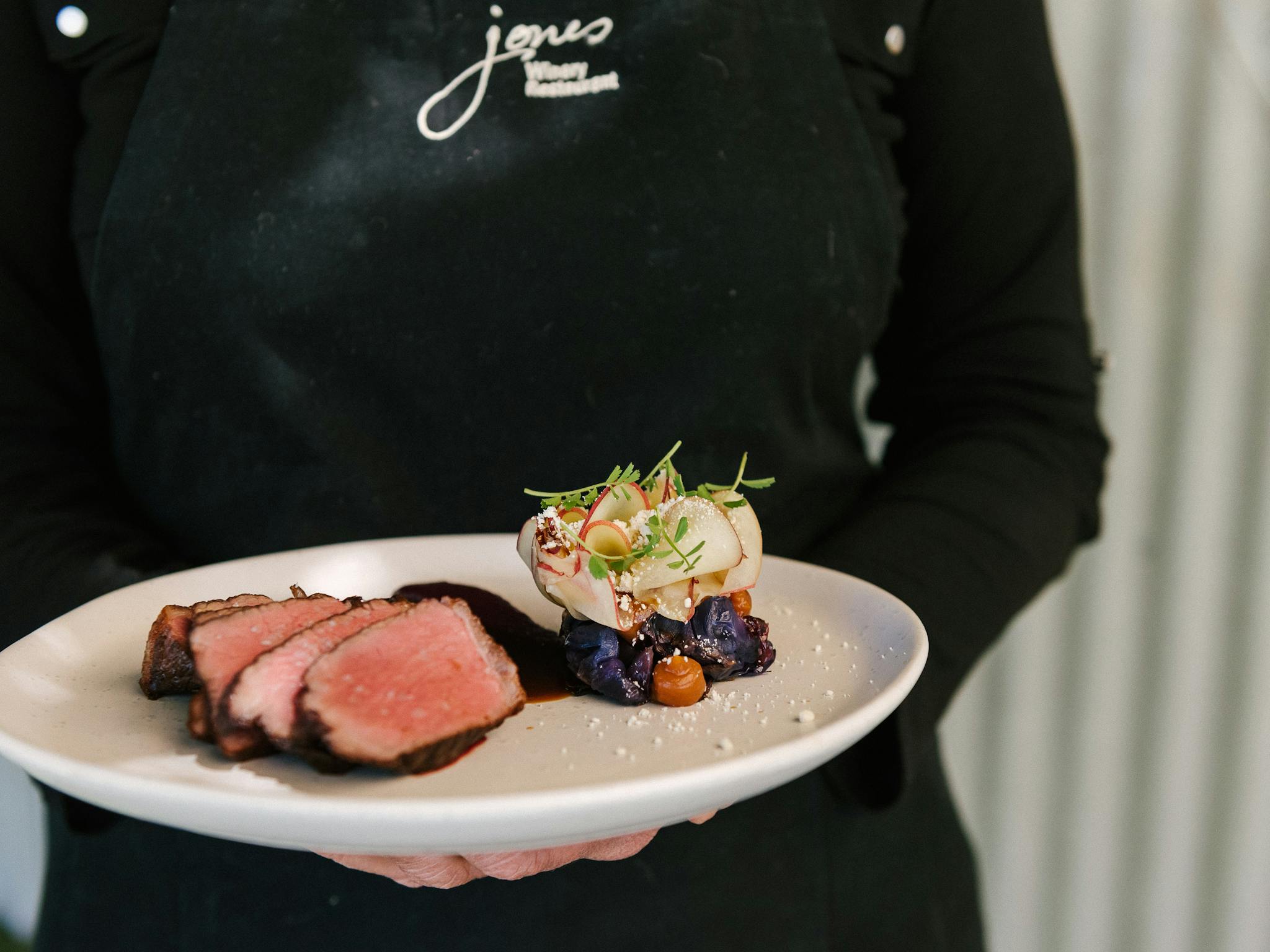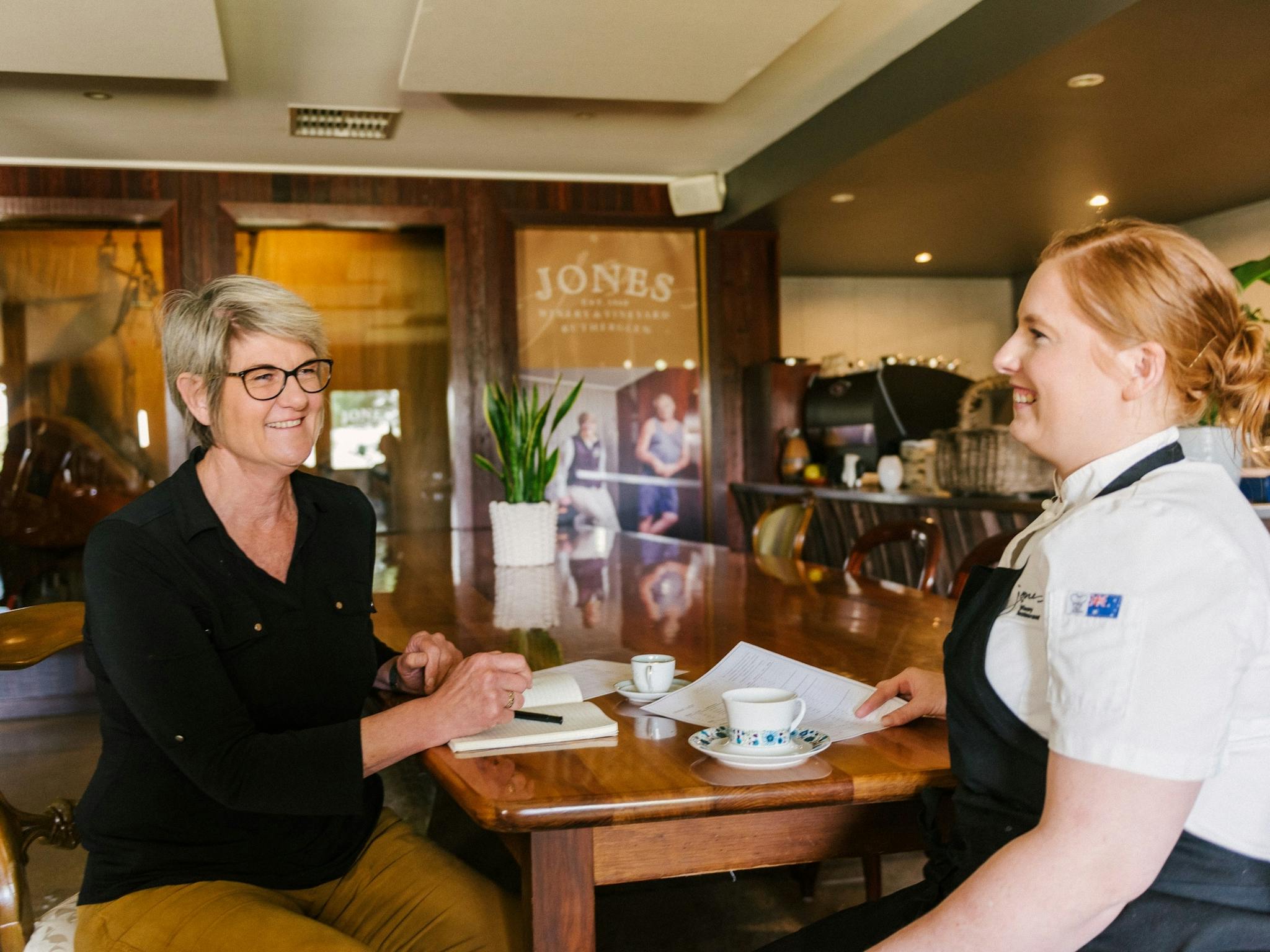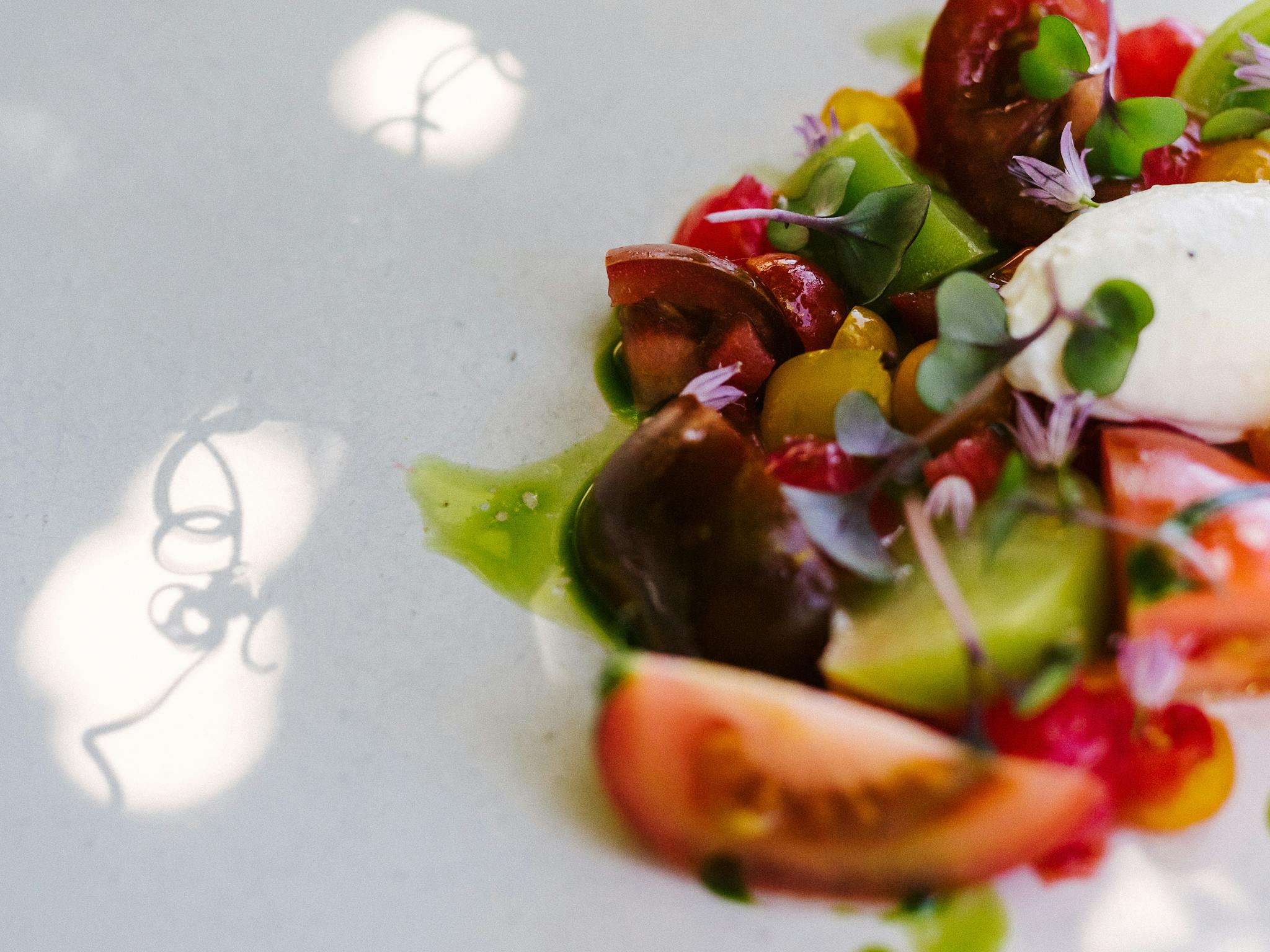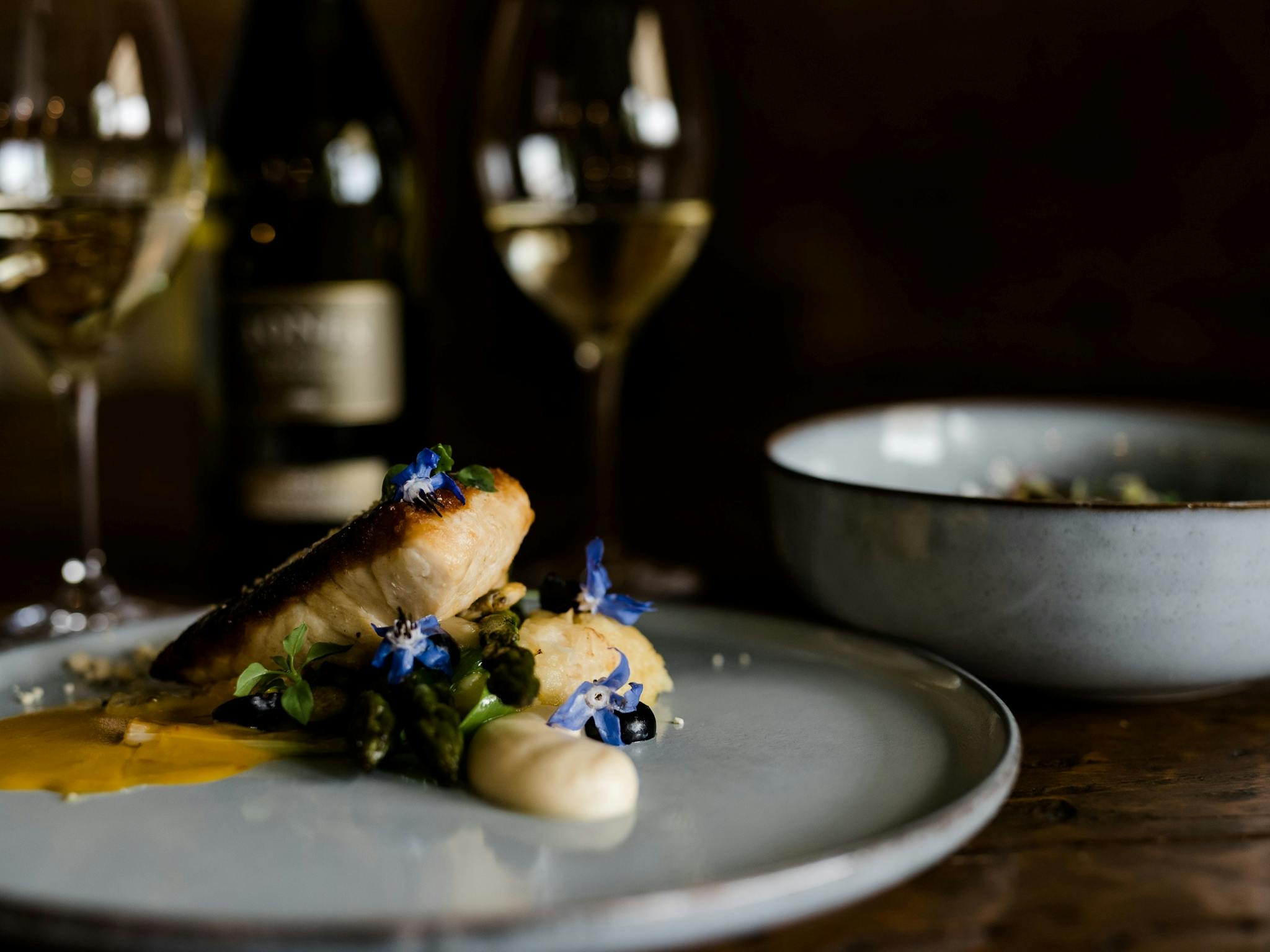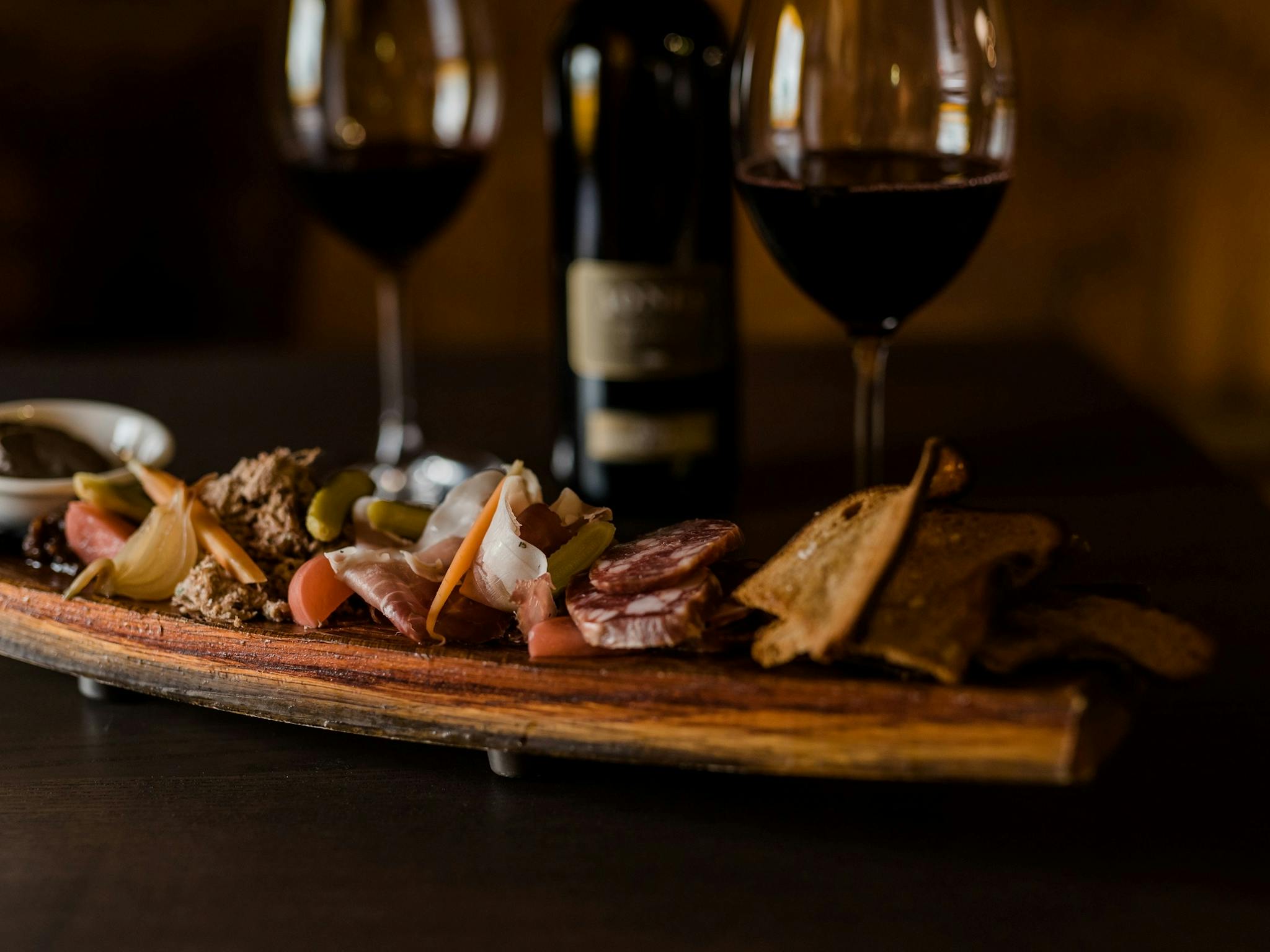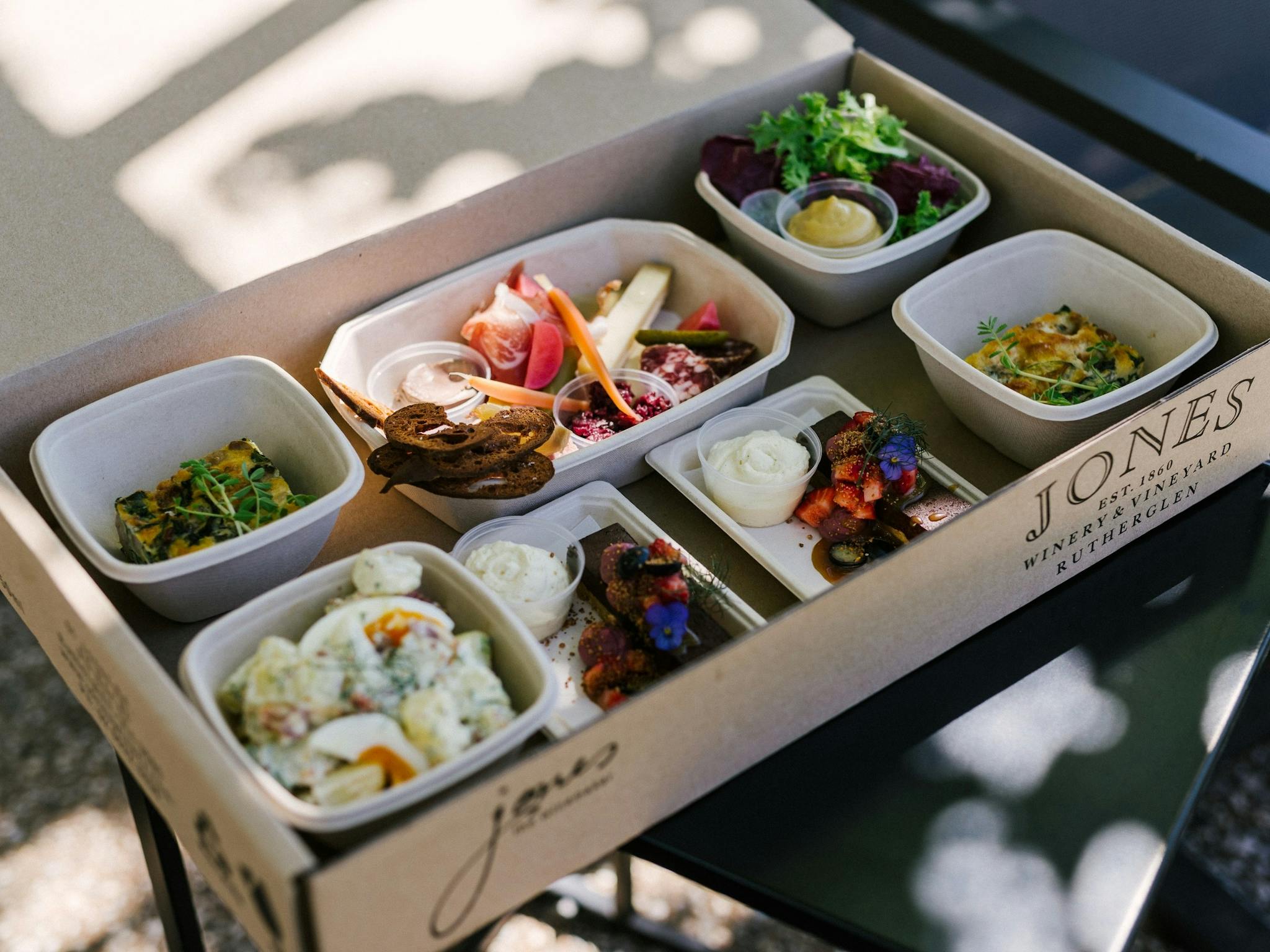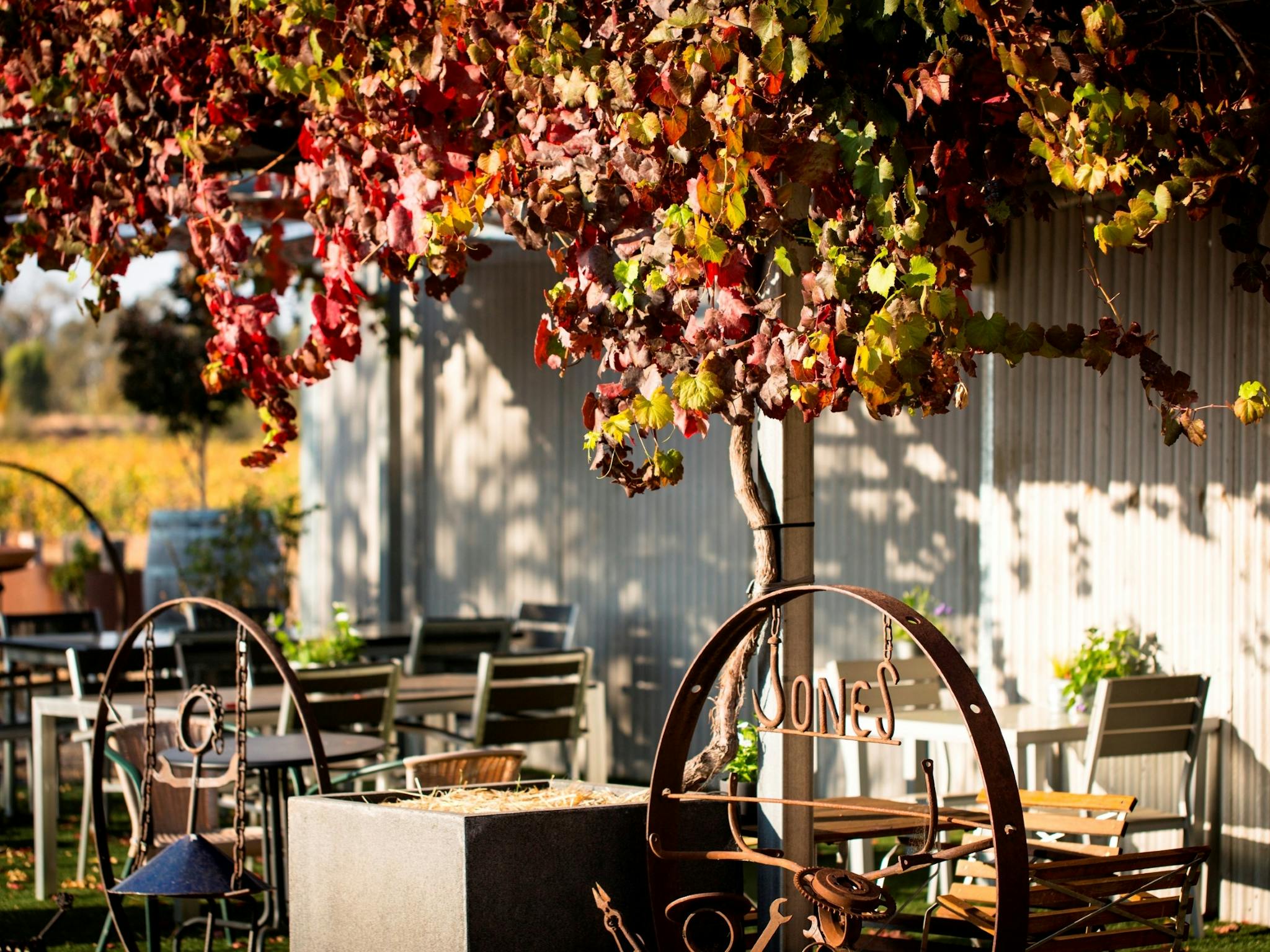 ---
Jones Winery Restaurant in Rutherglen is one of the North East Victoria's highly rated restaurants.
Briony Bradford's cooking for the restaurant is modern French bistro, changing the menu according to the season and her mood.
Set in old winery buildings, the ambience is a unique mix of traditional and contemporary, all seasoned with a relaxed and friendly mood. Briony's expertise in French technique has been developed by working with Michelin-starred chefs abroad and in Australia.
In Rutherglen, Briony has access to a wealth of local ingredients and collaborative relationships with the farmers who produce them. The seasonal menu may include local pork, trout, duck or goat; and a rainbow of local vegetables, including some from the kitchen garden. Briony is inspired by gastronomic traditions, native ingredients and the sustainability ethos of 'waste nothing'.
Mandy applies the art and science of food pairing to ensure that there is an appropriate contemporary, estate grown and made wine to match each dish. No matter whether you choose to dine from the a la carte menu, partake in a picnic or order a gourmet hamper to take away, the same attention to detail is applied, to ensure an excellent experience.
...