The Harrietville Snowline Hotel Charter Bus and Tours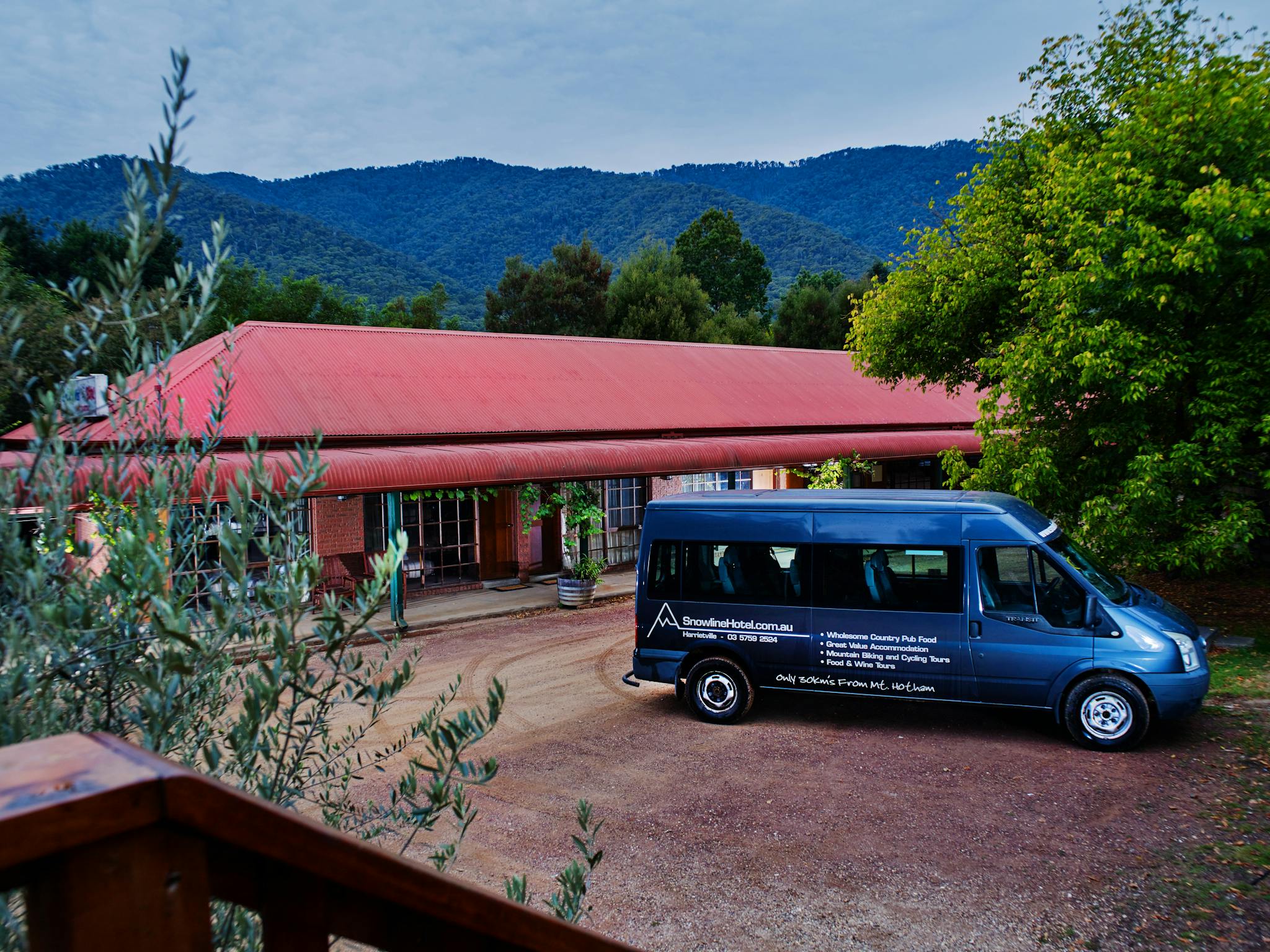 Adventure and Outdoors Tours
Half Day or Less
The Harrietville Snowline Hotel have an 11 seat mini bus and four seat four-wheel-drive taxis combined with a team of experienced and accredited drivers.
They specialise in winter transport to Mt Hotham, hiking transfers to trail heads in North East Victoria, food and wine tours , cycling and mountain bike tours and transport.
Free Wifi
Regional Tourist/Tourism Association/Organisation
Visitor Information Centre
The Harrietville Snowline Hotel provide shuttle trips from Harrietville to Dimatina Hut.
This is a popular start point for the hike out to Mount Feathertop via the Razorback ridge and down to Harrietville via the Bungalow Spur track
Carpark
Family Friendly
Non Smoking
Public Toilet
Hiking
Walks
Half Day or Less
Land - Motorised
Land - Self Propelled
Adventure and Outdoors Tours
Moderate