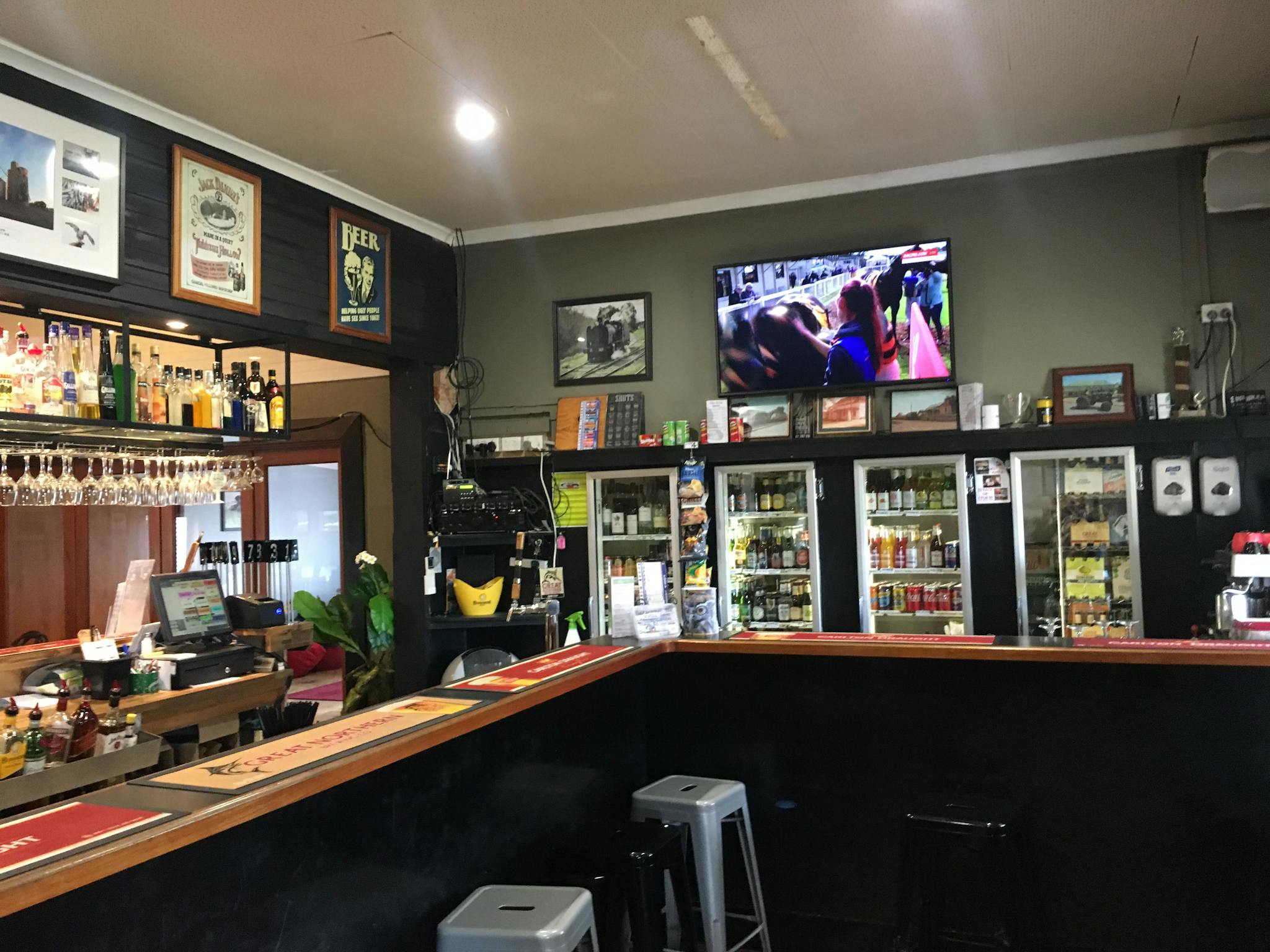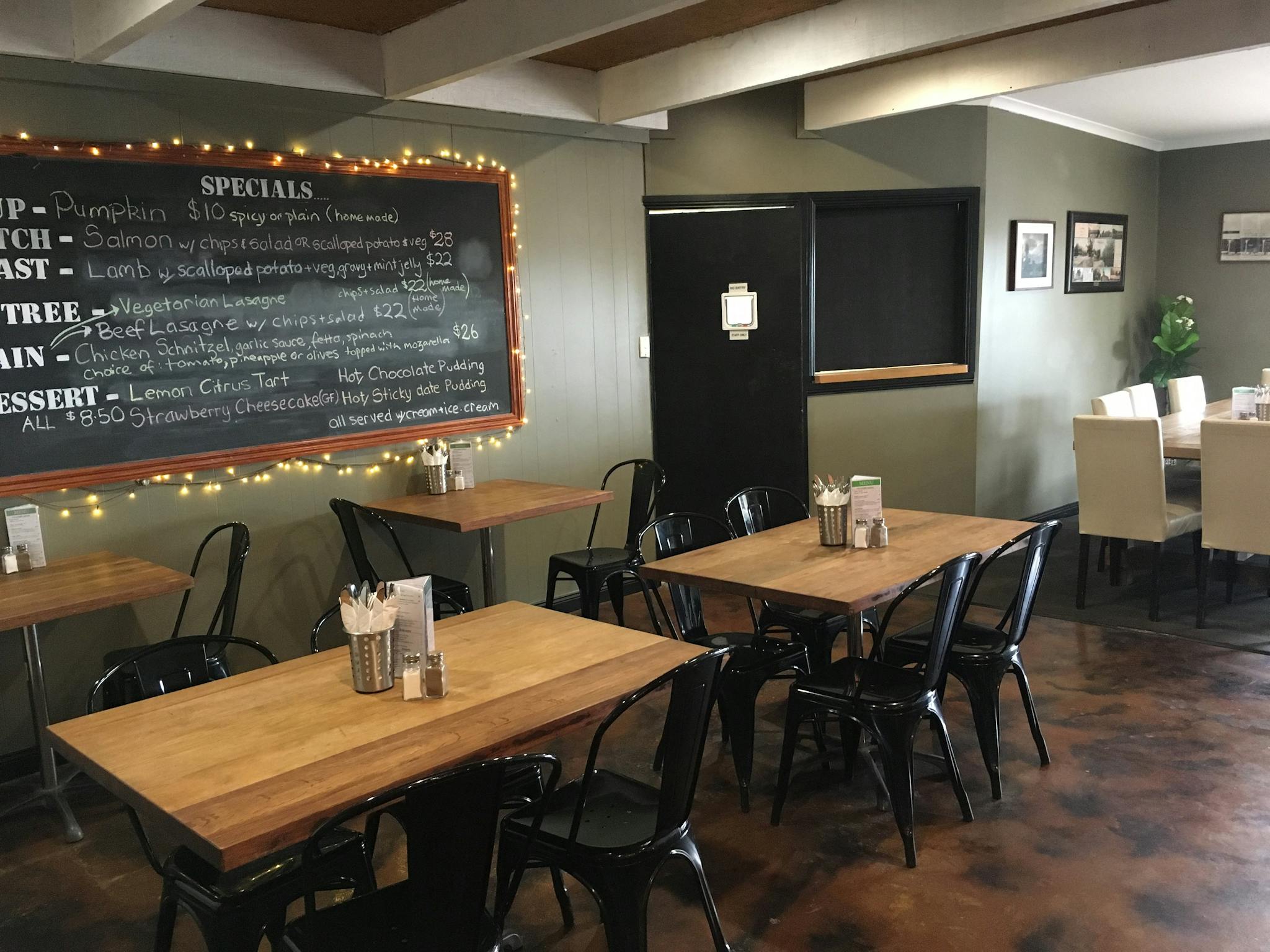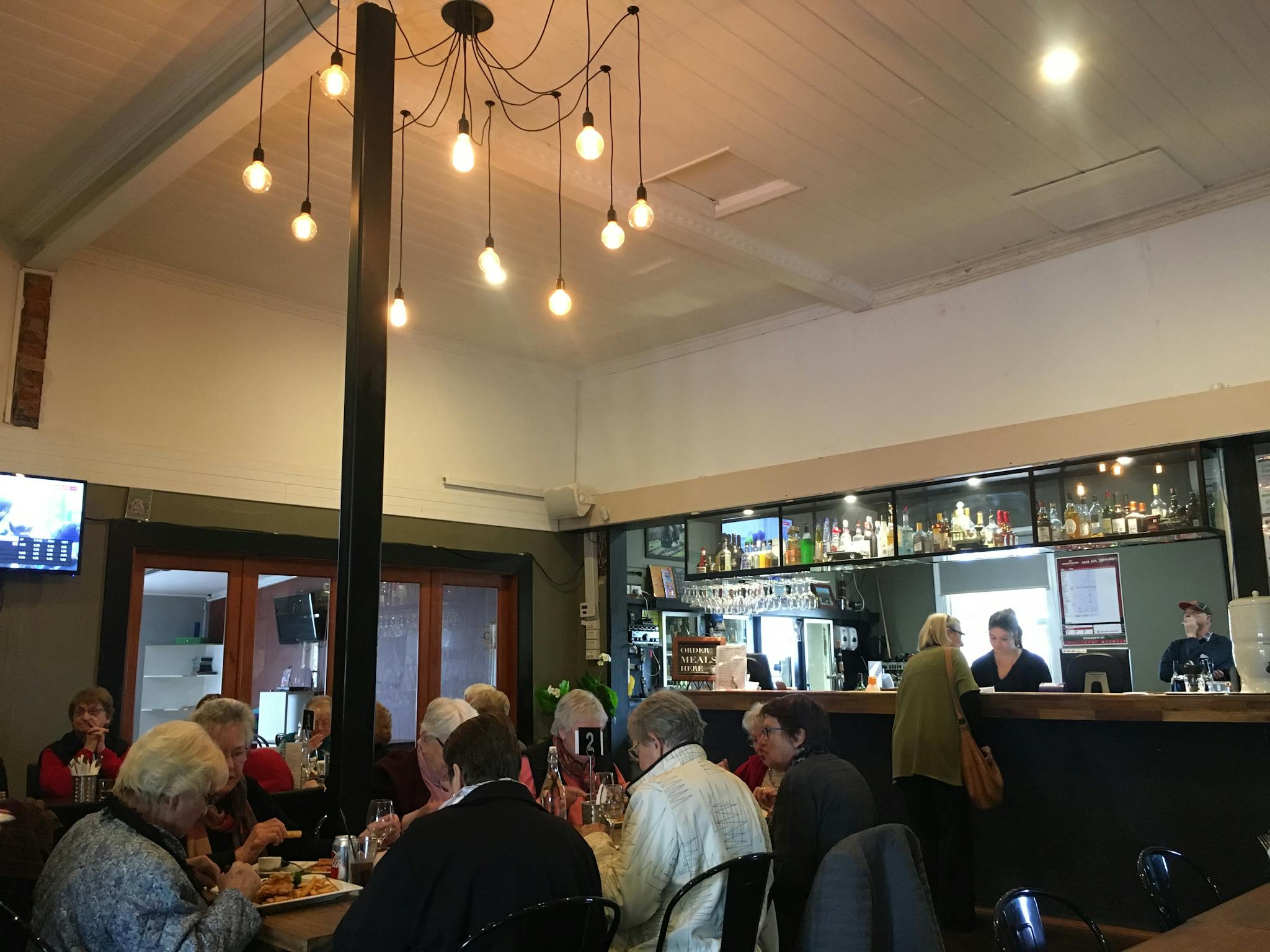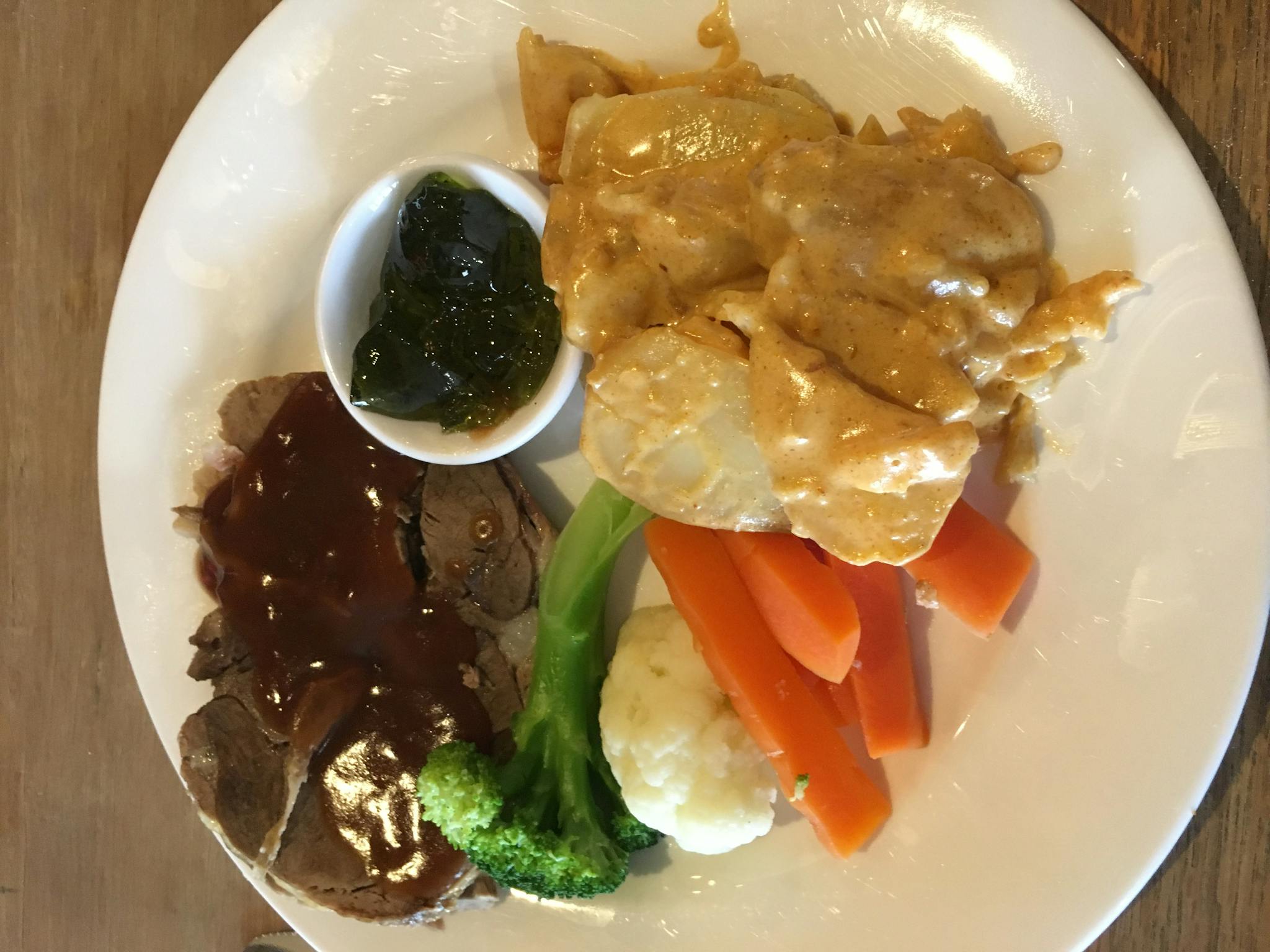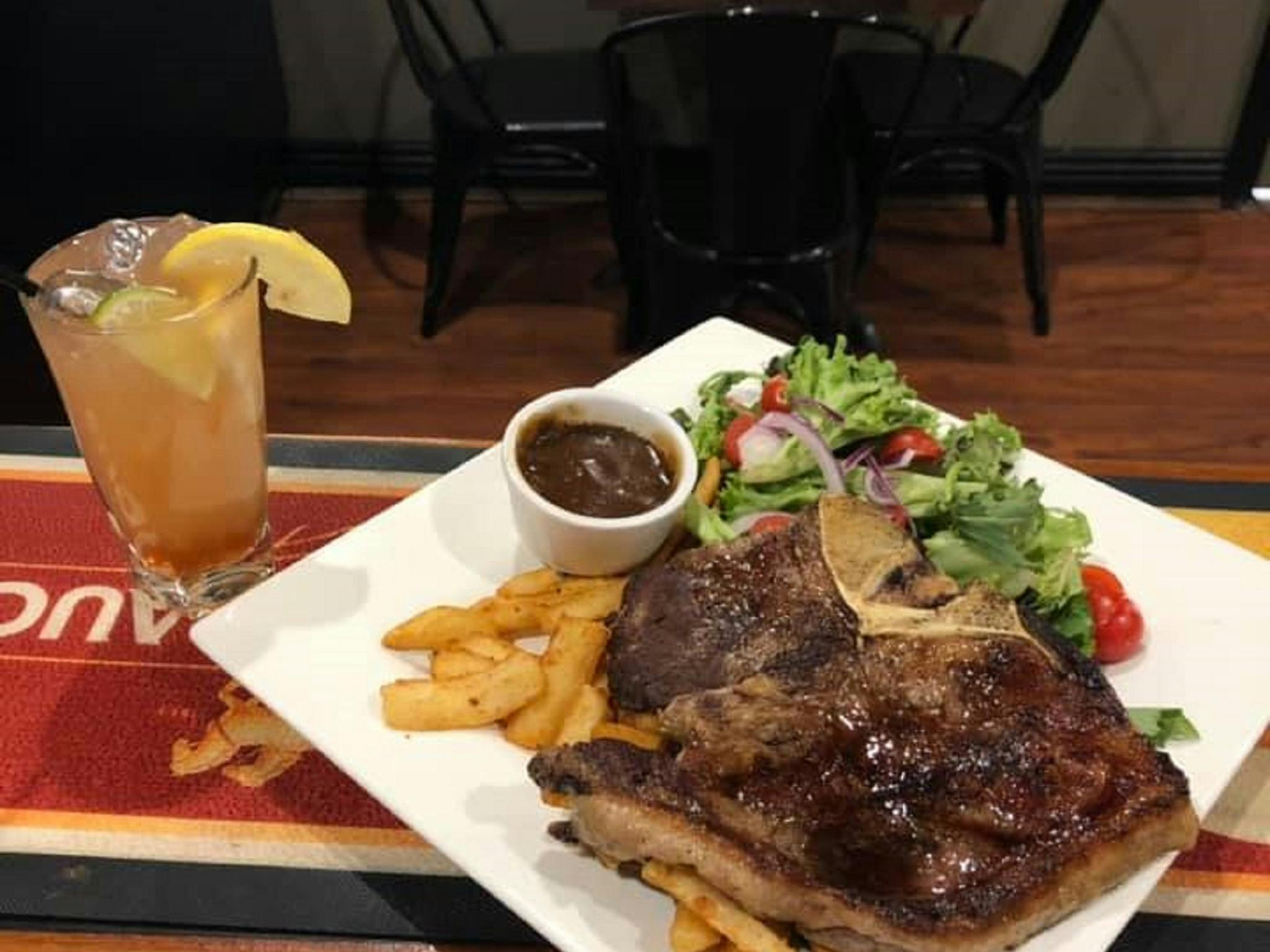 Thursday:
12:00 - 22:00
Friday:
12:00 - 22:00
Saturday:
12:00 - 22:00
Sunday:
12:00 - 15:00
Monday:
19:43 - 19:43
Tuesday:
19:43 - 19:43
---
---
Welcome to Goorambat Railway Hotel located in northeast Victoria and built-in 1884.
It is a 15-minute drive from Benalla and located along the North East Victoria Silo Art Trail, with four fabulous instalments in the town alone. Sophia (painted by Matt Adnate) in the church from 2017, the silos include; Millie the owl and farm scene in 2018, The Trewin horses in 2019, and the latest instalment of Rusty on the shed wall , all owned by the Greaves family, completed in May 2021 (all painted by Jimmy DVATE). The latest edition is the Public toilet block in 2022, painted by Simon White, another local Victorian artist.
Open Wednesday to Sunday, the hotel is family-friendly and offers some of the best meals in North East Victoria. Extensive gluten-free menu, homemade pizzas and the traditional Chicken Parma are just some of the menu items. They grow their own beef and sheep in their nearby farm, that is presented as T-Bones, crumbed cutlets, roast lamb, Mixed Grill, Porterhouse, Rump, and Scotch, with an impressive steak sandwich. They have a main bar, dining room, pool table/room, kids room and disabled/baby change table toilets.
Group bookings welcomed. Phone bookings essential.
Have a caravan? Park at the back of the pub for free.
...