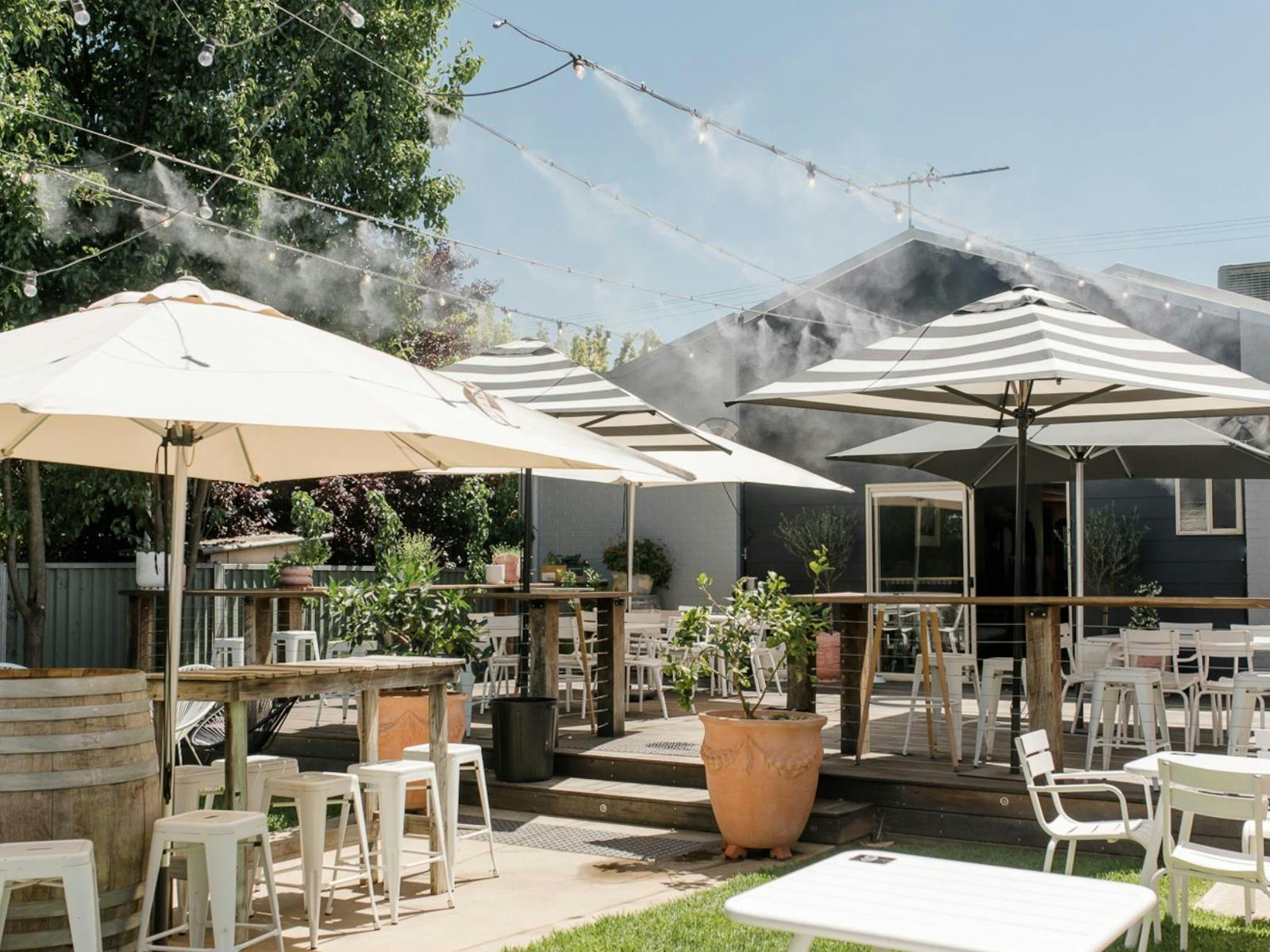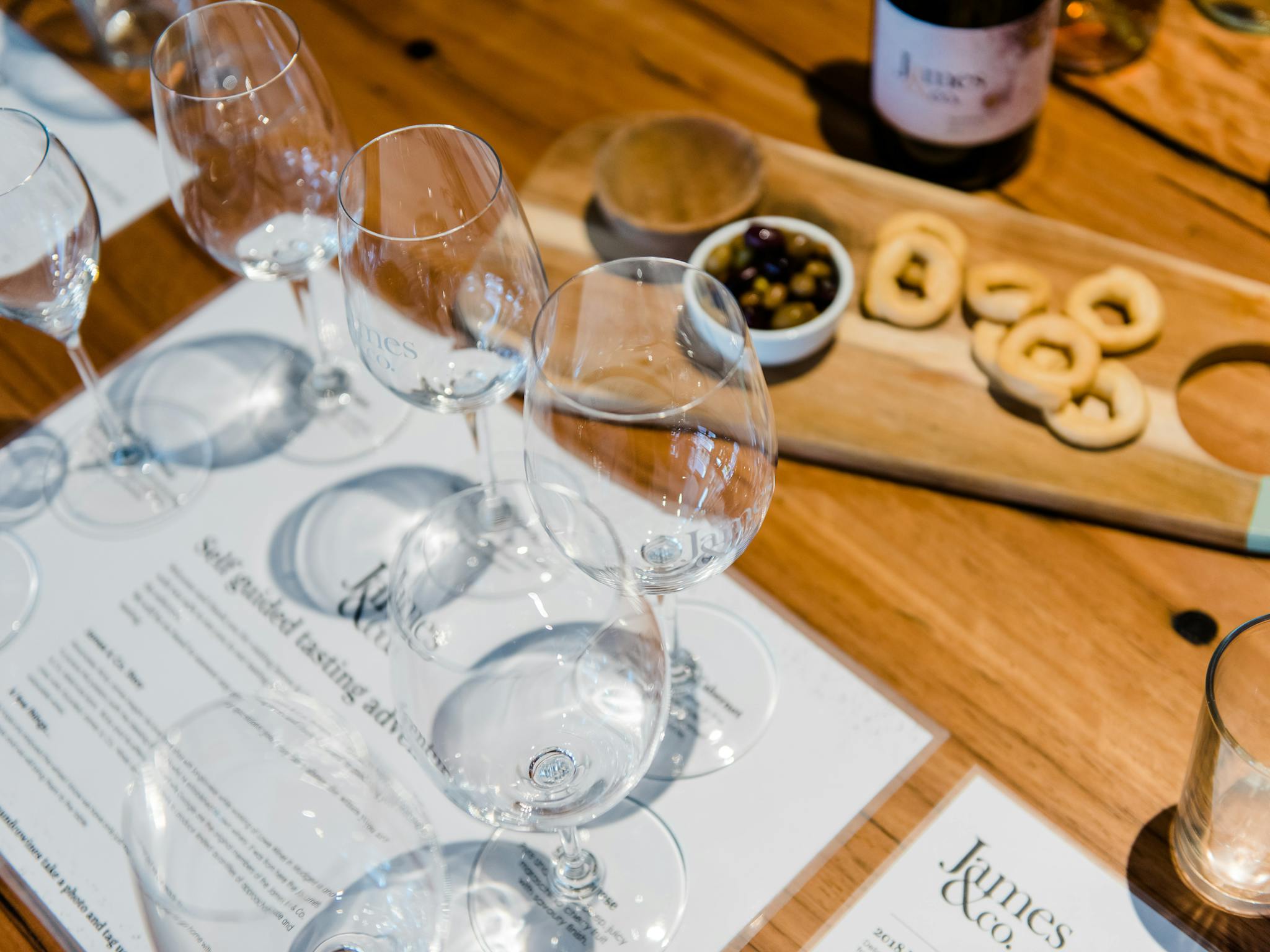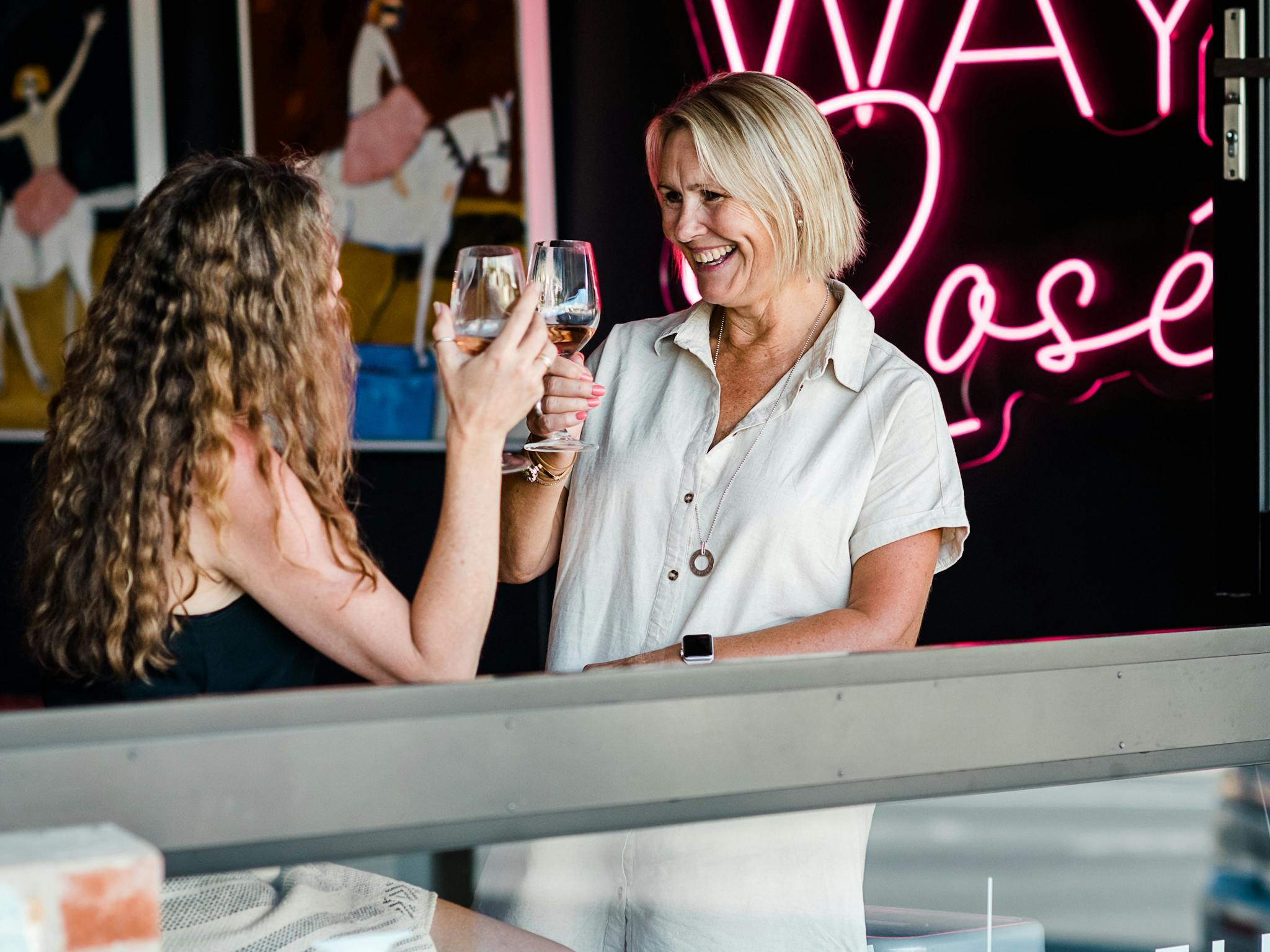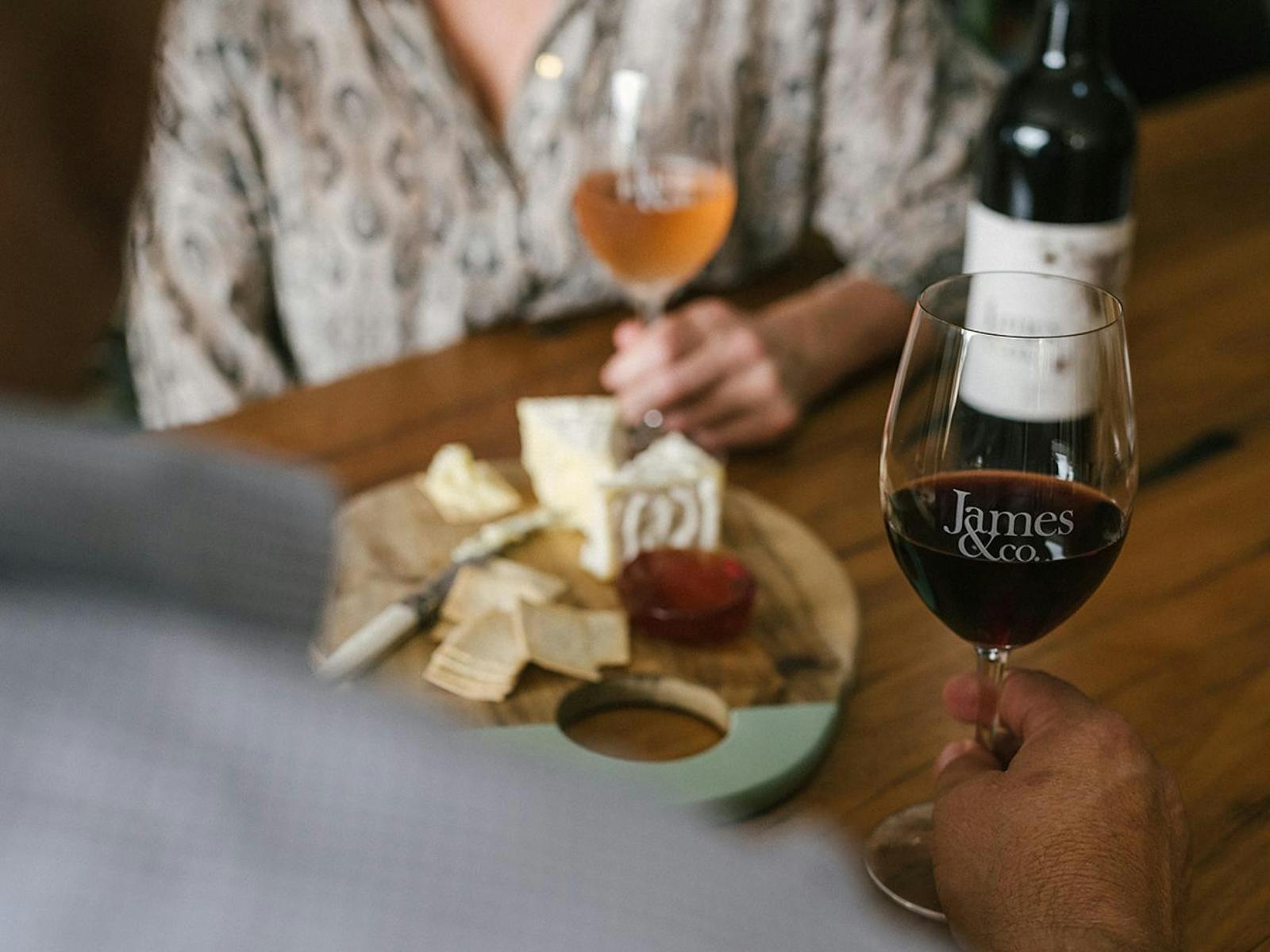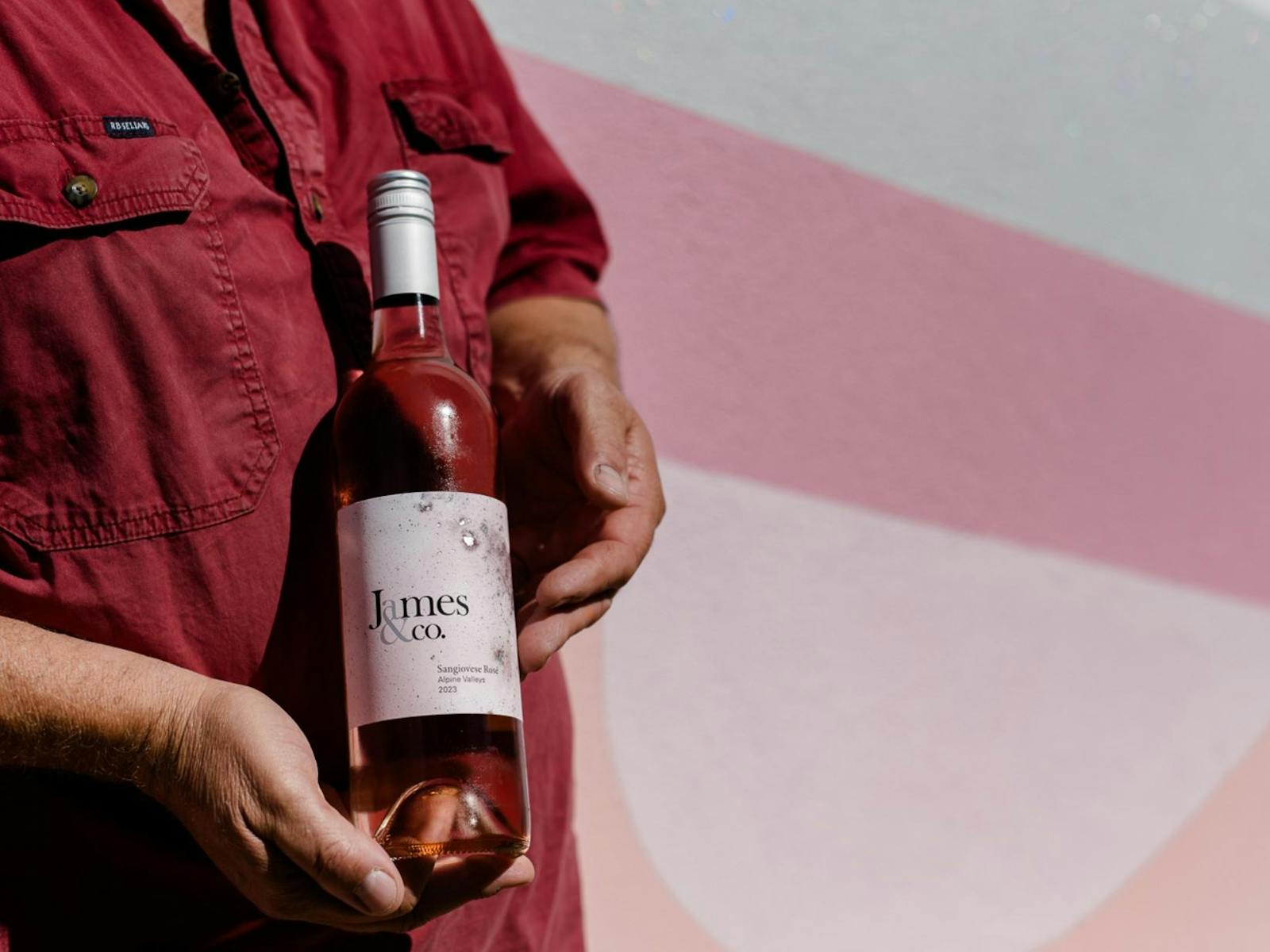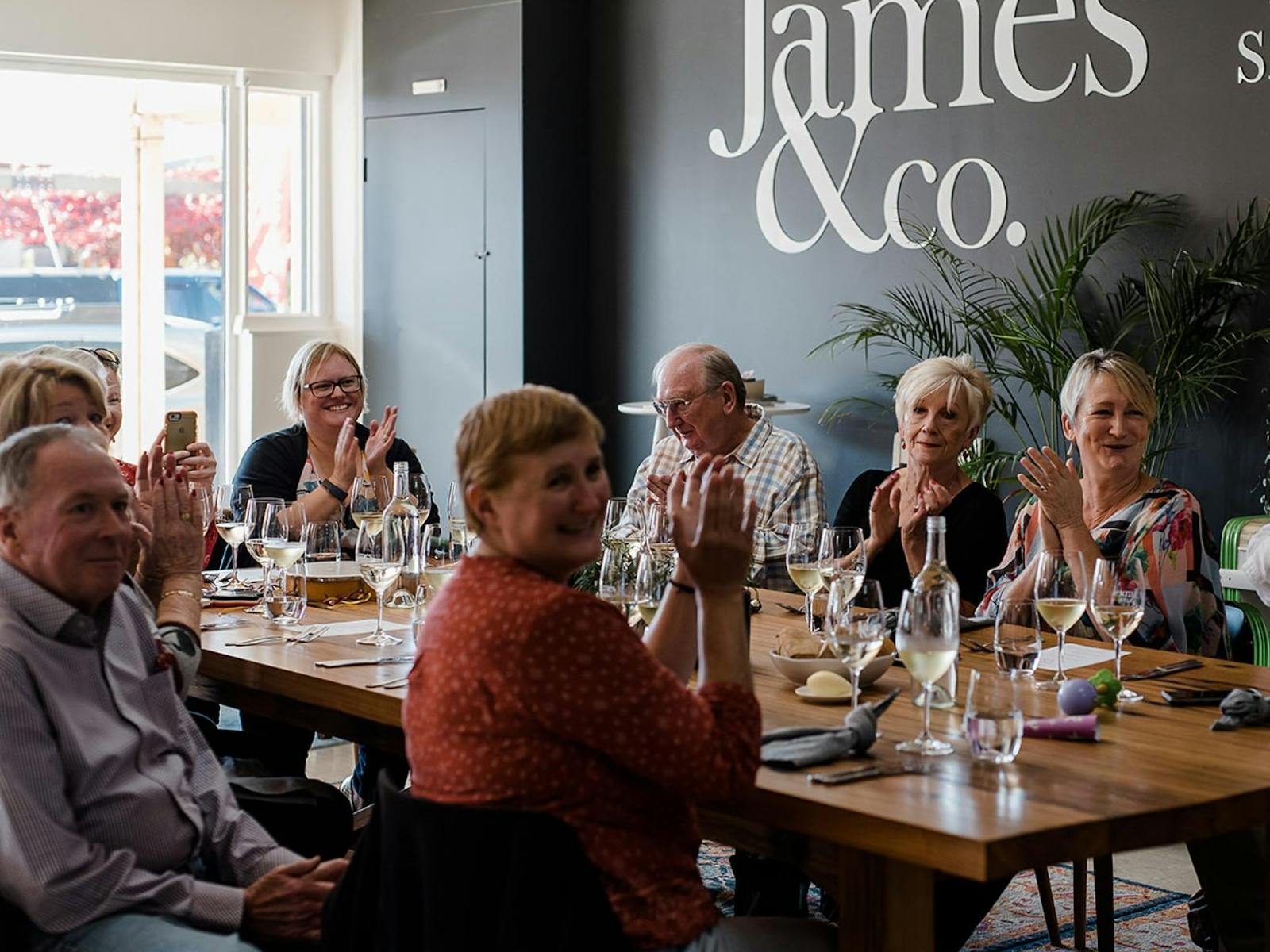 ---
Discover Rutherglen's vibrant spirit at Main Street's exclusive cellar door, James & Co.
Wines.
Step into the world of James & Co. Wines, the must-visit cellar door that will add a delightful twist to your Rutherglen wine adventure. Located in the heart of the village, this boutique winery seamlessly blends contemporary style with warm hospitality, creating the perfect haven for wine lovers.
Winemaker Ricky James, a true Sangiovese enthusiast, crafts cool climate varietals from nearby High Country regions - Beechworth and Alpine Valleys. Dive into the unique flavours, perfectly complementing good food and great company, promising a sensory delight.
Book an in-person wine tasting to unravel the secrets behind their beautiful wine styles. Their cellar door, both inside and on the outdoor deck, offers a comfortable setting to enjoy all that James & Co. Wines has to offer. Indulge in all-day cheese plates, wine by the glass, local brews, gin, Aperol Spritzes, soft drinks, and Lavazza coffee.
Contrary to stereotypes, James & Co. Wines marries audacity with tradition, redefining Rutherglen's wine scene. Join the team for a relaxed, personal, authentic wine experience, where great wine meets unforgettable moments. Add James & Co. Wines to your Rutherglen itinerary – the team can't wait to welcome you to their boutique winery!
Book your wine tasting adventure via the booking link today.
Ricky and Georgie James.
...