---
Hidden amidst the inland slopes of the Great Dividing Range, Kingbilli is a tranquil world designed with families in mind.
A 200 acre wildlife refuge and rural farming property, home to a wealth of wondrous wildlife and cuddly domestic animals, this serene environment creates an idyllic hideaway for families to escape the hustle and bustle of everyday life and experience a little old fashioned Aussie bush magic.
With two bedrooms, kitchen, bathroom and living/dining room with wood-fire, Kingbilli's self-contained bluestone cottage is a true home away from home: a place where children can be children and parents can relax.
Children are free to wander where they will, cuddling llamas, ponies and horses along the way. Birds abound, whilst most native mammals are best spotted after dark, although keen eyes may glimpse kangaroos grazing amongst the llamas, or a wombat sunning himself after a chilly night.
Activities are plentiful, from hiking through the bushland sanctuary or the magnificent Cathedral Ranges to relaxing in your gazebo listening to your kids play happily in the playground or fly around their own private bike track.
In these moments, the memory of constant motion in the outside world disappears.
...
- Click items below to explore similar things in the High County Explorer
---
Accommodation - Options

---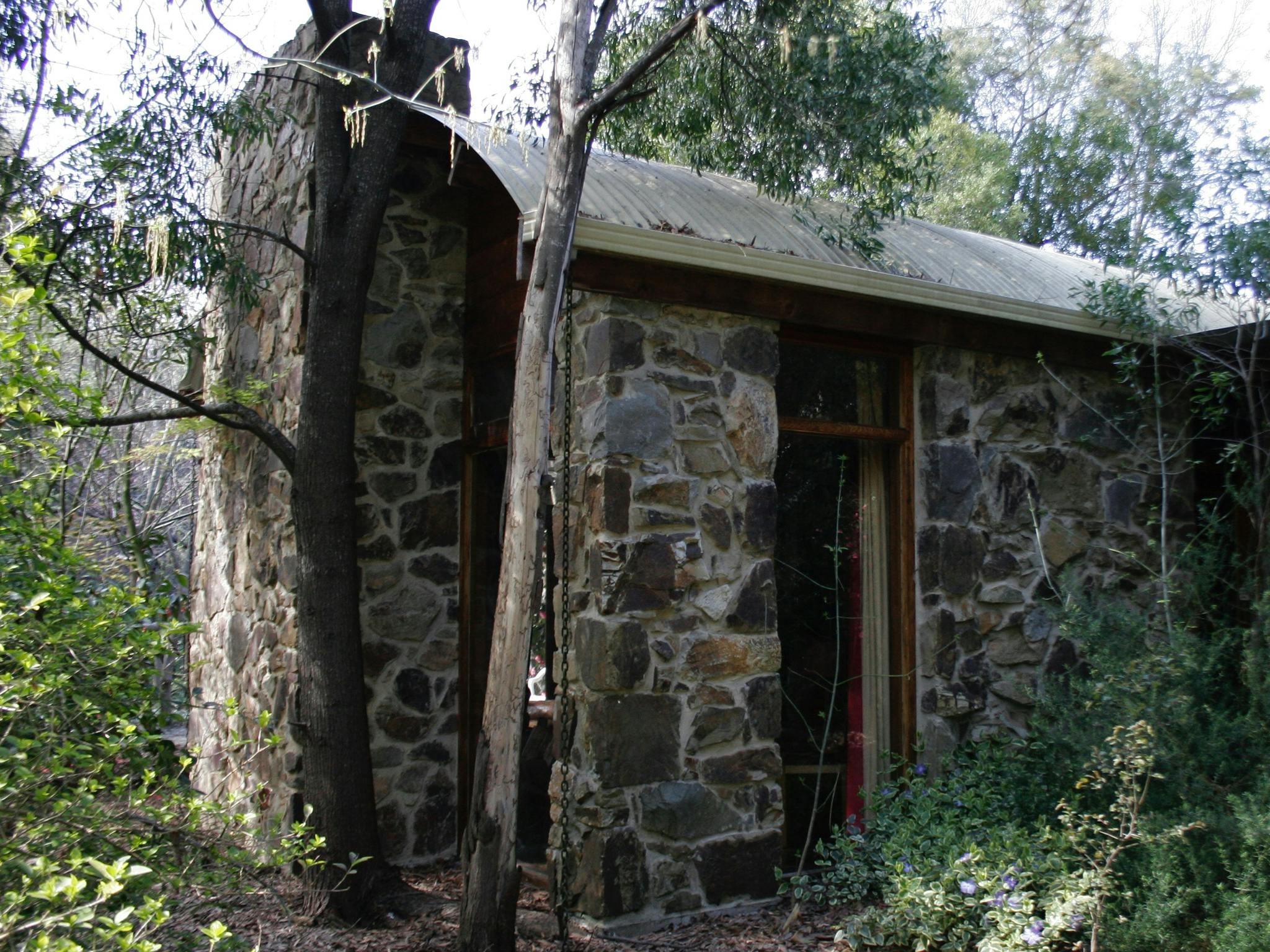 ---
Currently, only one of Kingbilli's three cottages is available to guests, meaning our visitors are assured of total privacy and exclusive use of everything the property has to offer. Tucked into the elbow of our creek and hidden by a lush mixture of native and exotic shrubs, the Studio was designed with bush hermits in mind… and anyone seeking the ultimate in independence will adore its tranquil seclusion. Soft leather furnishings encircle a wood fire, beneath graceful curved ceilings of glowing timber. The custom-made country kitchen promises to fulfil any fancy, whilst separate bedrooms of solid stone ensure a cosy nights' sleep. Landscaped gardens meld seamlessly into the surrounding bush, encircling a fernpool, lilypond and a walk bridge across the water to a private island gazebo.
...
---