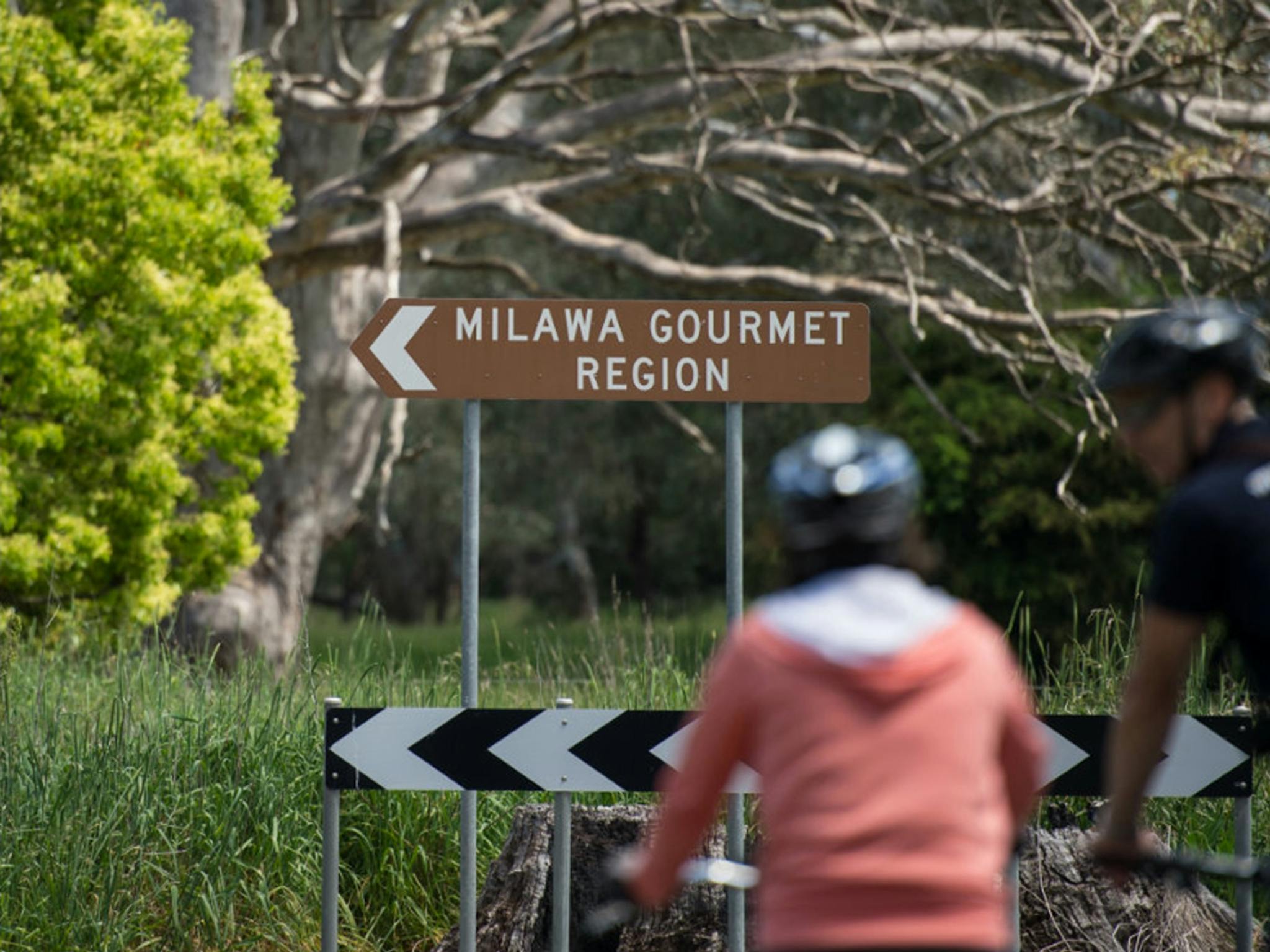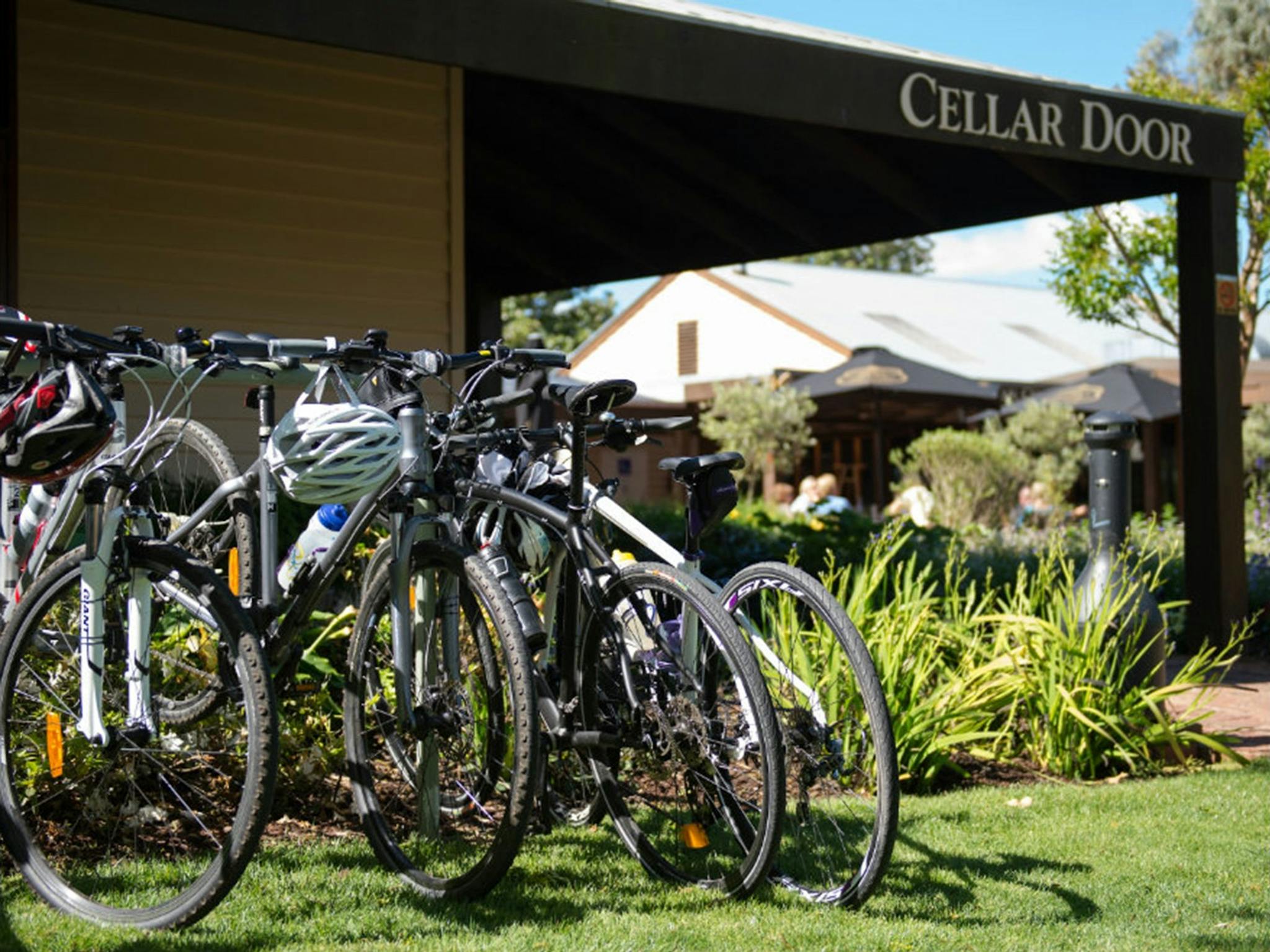 The Murray to Mountains Rail Trail runs right to Milawa from Wangaratta via Oxley. Milawa is a must-stop village on your rail trail adventure and when it comes to an abundance of gourmet riding experiences, it's the perfect place for two-wheeled relaxation.
On the rail trail between Milawa and Wangaratta lies the village of Oxley and the road to the renowned King Valley turns here. It is popular with local bike riders and holiday goers alike, the ride from Milawa to Sam Miranda Winery at Oxley, is a flat and highly accessible ride at under 10 kilometres.
Pop in and out of the many cellar doors, farm gates and gourmet food stores. Stop in at one of the cafés or restaurants for a leisurely lunch or coffee break.
ID: 57a3f4fdef498b8031d1f2bc