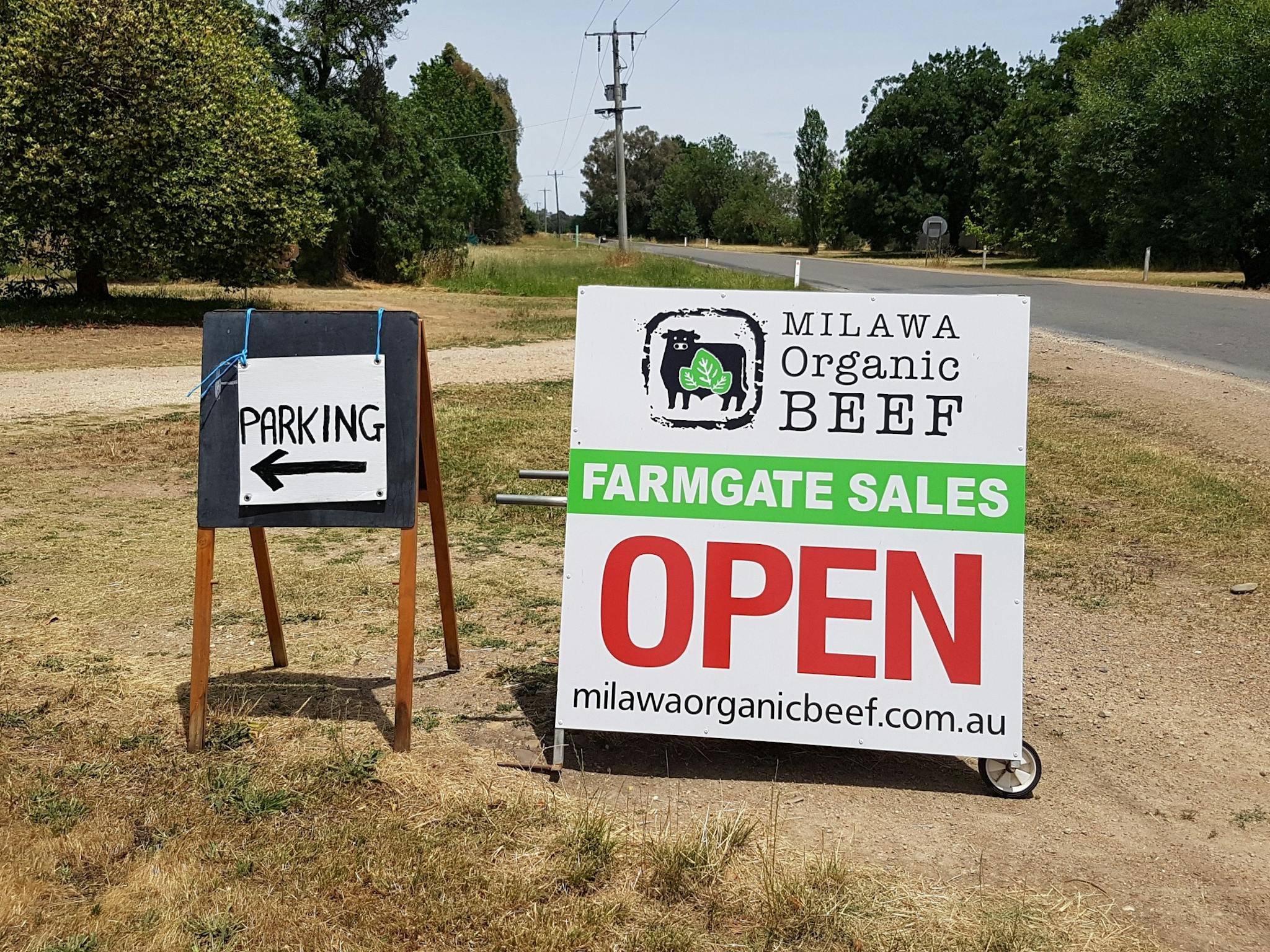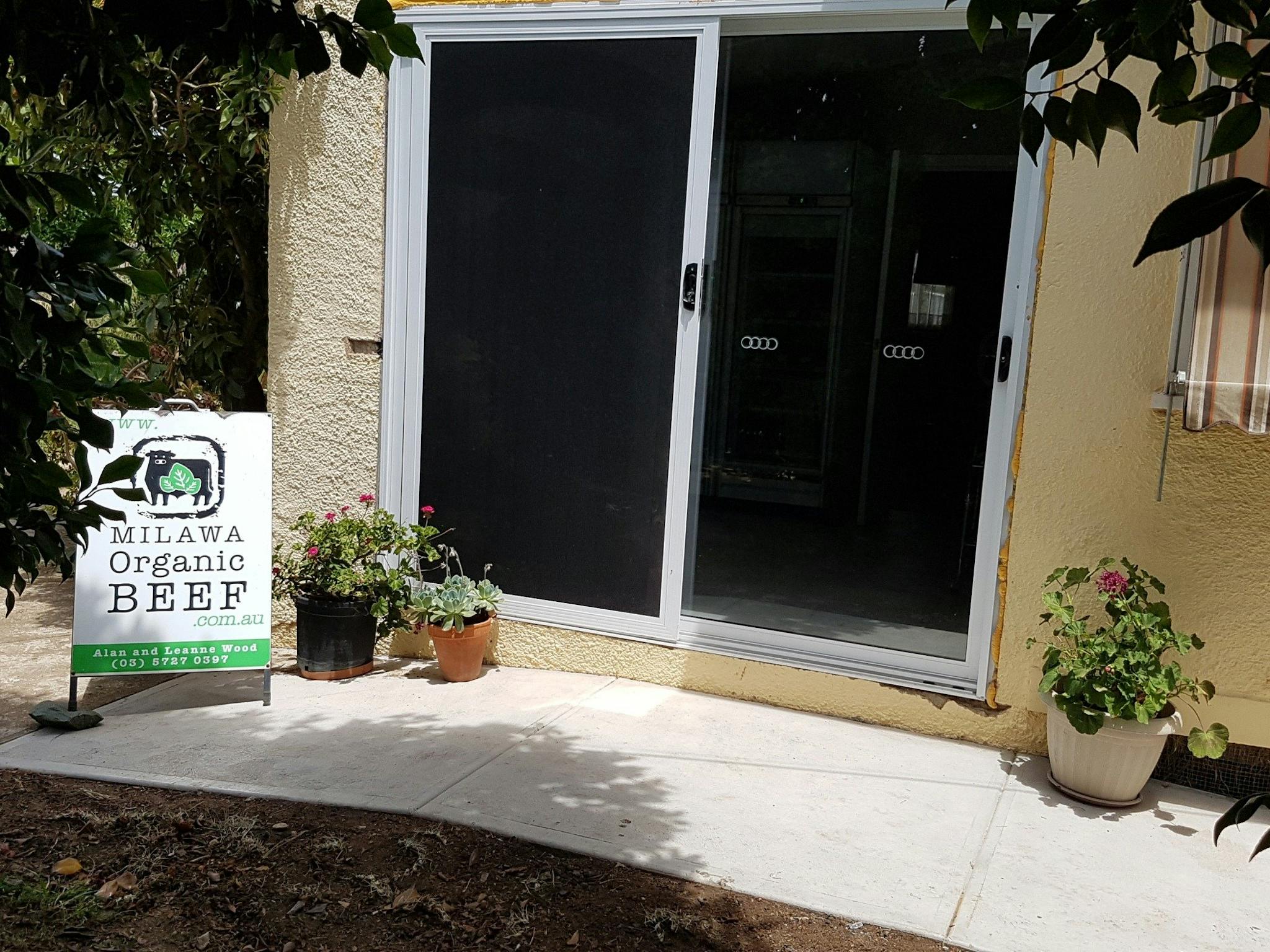 Wednesday:
CLOSED
Thursday:
CLOSED
Friday:
09:00 - 17:00
Saturday:
CLOSED
Sunday:
CLOSED
Monday:
CLOSED
---
---
Milawa Organic Beef grow 100 per cent grass fed certified organic angus beef on their farm, in the heart of the Milawa Gourmet Region.
The farm has been owned and operated by the Wood family since 1874. Taste the difference, grown naturally, the way nature intended, naturally higher in Omega 3 fatty acids and conjugated linoleic acid and lower in total fat. The family methods ensure they look after natural resources and grow carbon.
From mid-November 2019, Milawa Organic Beef will have Farmgate Sales on Fridays from 9:00am-5:00pm and other times by appointment. Call in and learn about how their business has evolved over the years to where they are today. They love to talk with their customers about how and why they farm the way they do.
Purchase direct from the farm or larger quantities online and delivered to your door.
...
- Click items below to explore similar things in the High County Explorer
---